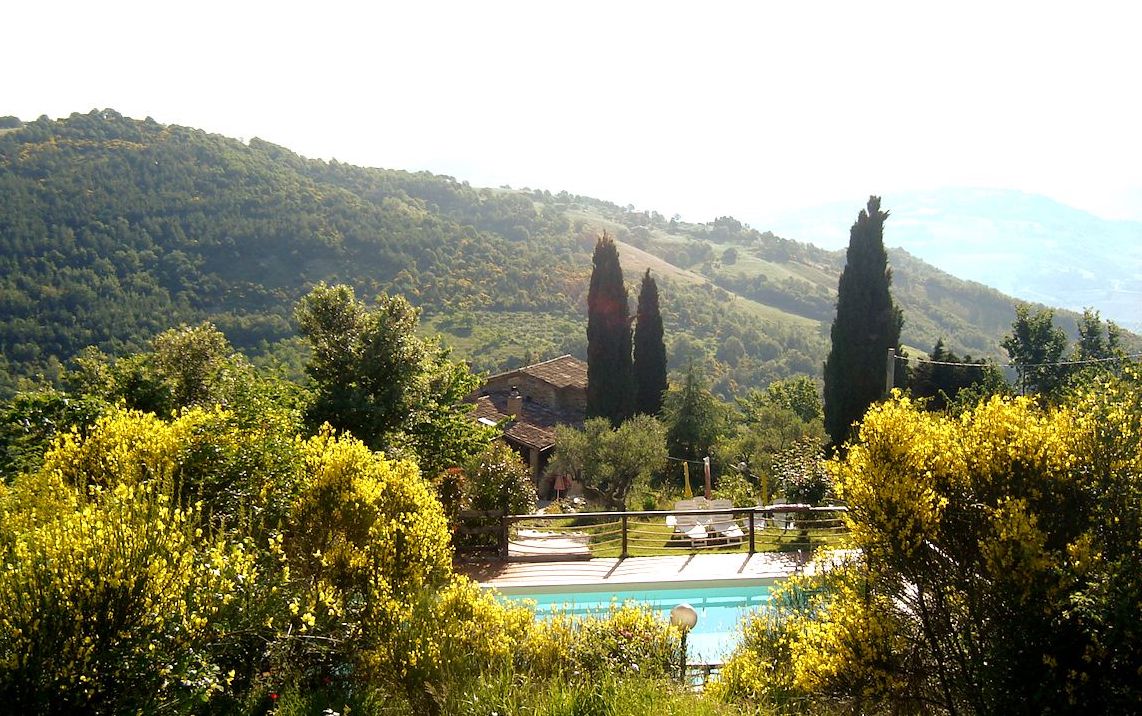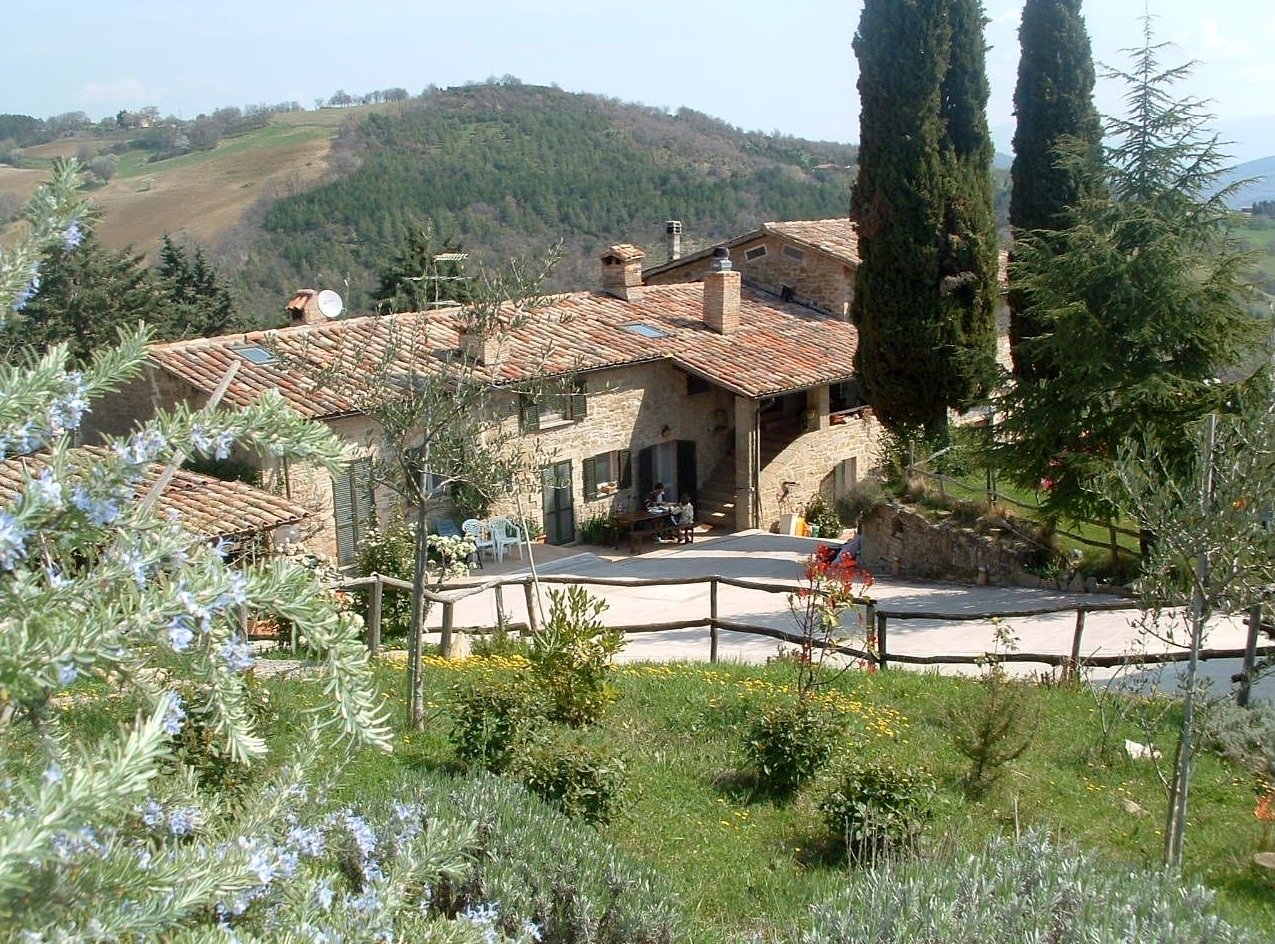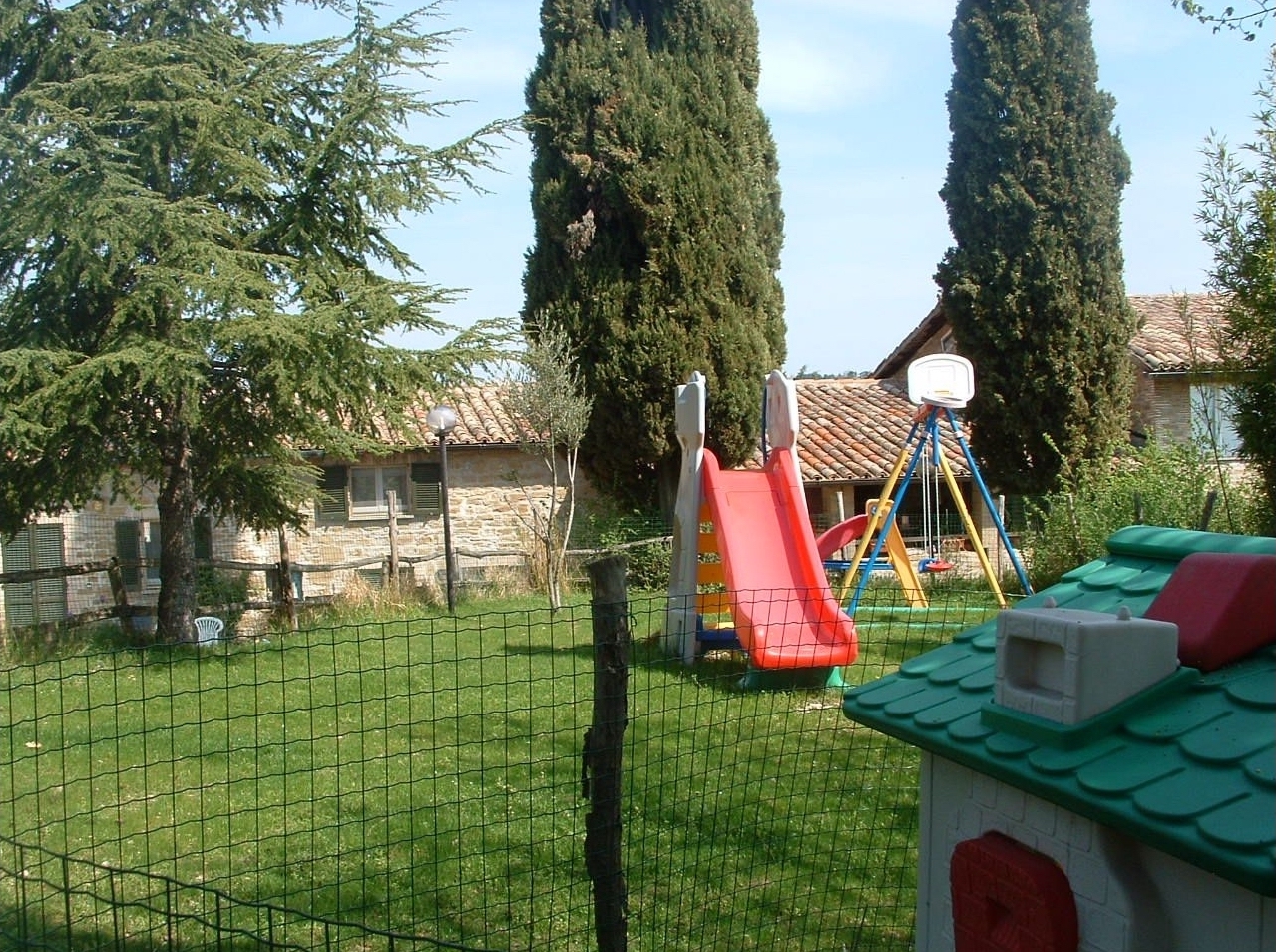 Agritourism Il Girasole €720,000
Agritourism/holiday farm/B&B for sale near Perugia (PG)
Key features:
Four apartments

Ongoing business

Olive oil production

Swimming pool

Panoramic views

Assisted takeover period

Client database

Website

Furnished
Full description:
This typical Umbrian Farmhouse, which historically specialized in Tobacco, has been completely renovated over the years, maintaining its original style and has been a successful agritourism/holiday farm and B&B since 2003.
The 382m² livable space is divided into 4 apartments and is on a 4.2 acre plot of land including a 1 acre olive grove which produces Extra Virgin Olive Oil (about 200 kg oil/year).
At present, one of the apartments is used by the owners and the other three are used for guests where there is a total capacity for 24 guests. All have typical wooden beams, tiled ceilings, handmade terracotta floors and double glazed windows and doors and either a terrace or veranda.
The centralized floor heating is powered by a biomass heater (pellet or olive pits) and the hot water is heated with the solar panel integration (in the summer the water is heated only by the panels!!).
Mains water supply
Underground gas tank (for kitchen use)
Mains Electrical supply 220v
There is a 6 x 12 swimming pool, a stables, a water well, broadband and WiFi, a recently renovated septic tank, a kids playground and a 5 x 4 pergola.
Price includes: all the furniture, all the pool furniture, all the garden furniture, all the kitchen, bedroom and bathroom appliances, the goodwill, all the certificates, a takeover period (to be agreed upon), the website and the client database.
The agritourism is immersed in the beautiful Umbrian countryside with fantastic panoramic views of the surrounding valley and the Apennines.
The nearest town is only 1 km away where there is a bakery, a mini-market and a bar.
The property is close to important cultural cities like Assisi, Perugia, Gubbio and many other important towns like Montefalco, Bevagna, Spello, Deruta (Ceramics), ecc.
Perugia airport is only a 20 minutes drive with flights from various cities in Europe. The airport in Ancona is an hour and a away and the two airports in Rome (Fiumicino and Ciampino) are about 2 hours away.
Lake Trasimeno, Orvieto, Todi, Siena, Spoleto, Norcia and Castelluccio are close enough for a day trip and many beautiful natural reserves like Monte Subasio, Monte Cucco and Monte Sibillini are all within easy reach.
There are no constraints on the house, so it can also be purchased as a private property.